Cure Leukaemia case study
How Cure Leukaemia are using Give as you Live to raise funds.

What does this mean to your charity?
The funds raised through being Give as you Live's charity of the month in December are worth ten times the amount in potentially life-saving drugs for leukaemia patients that have exhausted standard NHS treatments. That means over £30,000 worth of possibly life-saving treatments so these funds mean a great deal to Cure Leukaemia and the patients that will benefit as a result.
What communication channels do you use to promote Give as you Live?
We use Twitter, Facebook, our email footers, newsletter and website to communicate the service to our supporters.
What Give as you Live resources have you used to promote it to your supporters?
We find the marketing calendars and weekly campaign toolkits very helpful to use in tweets, on our website or in Facebook posts.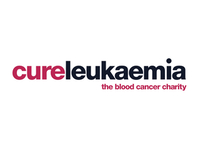 What the charity thinks...
Give as you Live is a fantastic service that all charities should promote to their supporters. Raising funds can be difficult, time-consuming and sometimes simply not possible for supporters. Give as you Live is a fundraising method that requires little or no additional effort or cost to supporters, they simply need to do their online shopping through the service to raise funds. Buying train tickets through GAYL might raise 50p, switching energy provider might raise £9 and if you book your family holiday you could raise £100! It is a superb service, the staff are always very helpful and you can see the impact it can make if you are lucky to be charity of the month.
Bobby Bridgeman
Charity representative
More charity success stories