Embracing Arts case study
How 62 supporters have raised £1,194.80 with Give as you Live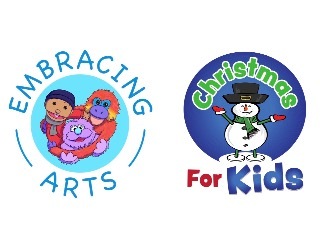 What marketing assets do you use to promote Give as you Live?
We love Give as you Live, and use our social media platforms of Facebook, Twitter and Instagram to promote the scheme. We also include a mention on our newsletter, which goes out around eight times per year to our supporters. We urge all those who work with us to sign up, and to encourage their friends and families to do the same - word of mouth seems to work really well and we've had a lot of sign ups that way. We find the regular emails with campaigns to download really easy to use and tend to use those as our main focus in promoting Give as you Live. We especially like the pictures as that always gets our posts a little more attention!
How have the funds raised through Give as you Live helped your charity?
We have raised over £500 through Give as you Live since we signed up. This is quite monumental to us, as it paid for all the 'on the ground' fees for playing our show in one children's hospice in our 2018 tour. It covered the three actors' wages, travel and accommodation for that performance and has helped us bring our work to more children and their families who might not have experienced a theatre show at Christmas time. Thank you!
What does just £5 raised mean to your charity?
A little goes a long way with Christmas for Kids! £5 can pay for sensory props which we incorporate into our shows - examples include finger lights for light stimuli alongside harmony singing, contents for sensory buckets, and our all-important inflatable guitars, saxophones and microphones for our show finale where we bring children up our to the audience to make a band with the actors.
What the charity thinks...
Give as you Live is a brilliant scheme which is easy to use and can make a real difference! The promotional material is eye-catching and fun and makes for good social media content, as well as being straightforward and easily incorporated into our social media posts. I would recommend the Give as you Live to anyone - it's a great way to give something back as you shop, at no cost to shopper or charity, and its ease means it doesn't drain the charity's resources. Thank you to the brilliant Give as you Live team!
Matthew Davidson, Charity Representative