Children on the Edge case study
How Children on the Edge are using Give as you Live to raise funds.

What does this mean to your charity?
£250 will pay for a Syrian refugee child to attend one of the tented schools we support in refugee camps in Lebanon for an entire year. This provides education in their own language, support, a safe place to be with friends and teachers raised up from within their own refugee community. We would love to reach more milestones, whether it's for working children in Bangladesh, Rohingya refugee children, displaced children in Burma, Dalit children in India or those living in the slums of Uganda. A little contribution can go a long way, and we really appreciate those shoppers that have signed up to support us with Give as you Live.
What communication channels do you use to promote Give as you Live?
On our website (www.childrenontheedge.org) and our social media channels.
What Give as you Live resources have you used to promote it to your supporters?
We have used various of the promotions that come through when they are relevant to our supporters.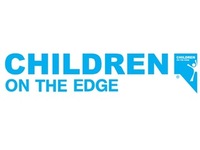 What the charity thinks...
Give as you Live is an easy way for supporters to give to our work, without incurring any costs to themselves. Once they've installed the donation bar at the top, it pops up when they are shopping online with a signed-up store and the donation comes to us automatically. We are a small charity working with some of the most vulnerable children in the world, so something as user friendly as Give as you Live, which can easily enable people to support our work, is a real help.
Esther Smitheram
Charity representative
More charity success stories