Child Autism UK case study
How Child Autism UK are using Give as you Live to raise funds.

Children and Young People sector
What marketing assets do you use to promote Give as you Live?
We promote Give As You Live in the footer of all our emails, we draw attention to it in newsletters to our members and we post about it to our Facebook page. We select the aspects of the various campaigns from Give As You Live that we think will most interest our supporters. Give As You Live provides a variety of ideas so we are always able to find things that are currently on people's minds, with eye-catching images to go with them.
How have the funds raised through Give as you Live helped your charity?
As it costs £255.60 to run our national helpline for parents of children with autism for one day, we have been able to cover the cost of this vital service for nearly two days funded entirely by monies raised through Give As You Live! As many parents are given a diagnosis for their child but no advice or information on what to do to help them or to get the best outcomes for them, our helpline is a vital first step in their 'autism journey' to releasing their child's potential by providing information, advice and support as early as possible in that journey. Give As You Live has is helping us to do that for many more families.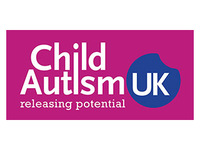 What the charity thinks...
We are happy to be using Give As You Live as part of our fundraising for the vital work we do with children with autism and their families. We appreciate the various colourful campaigns made available to us and the support of the team behind the scenes.
Mandy Williams
CEO
More charity success stories