City & Hackney Carers Centre case study
How City & Hackney Carers Centre are using Give as you Live to raise funds.

What does this mean to your charity?
£250 means our team of dedicated volunteer counsellors and life coach can offer 50 counselling, coaching or emotional support sessions to carers who are struggling to come to terms with or cope with their caring role.
Very often unpaid carers experience poverty and loss of earnings due to their caring role and it is essential that we are able to offer them the support they need for free.
A huge thanks from City and Hackney Carers Centre to all our supporters!
What communication channels do you use to promote Give as you Live?
Facebook, Twitter and email
What Give as you Live resources have you used to promote it to your supporters?
Banners and posters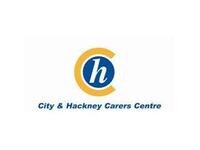 What the charity thinks...
Give as you Live is so easy to use - all the materials you need to get started and promote your charity are provided and they give great marketing tips. It couldn't be simpler; its just convincing your supporters to make that extra click when shopping that is the hurdle, but once they've tried it, they are hooked!
Joanna Brunt
Charity representative
More charity success stories