Care for Veterans case study
How Care for Veterans are using Give as you Live to raise funds.

What does this mean to your charity?
We are hugely thankful to our supporters for shopping via Give as you Live because every penny raised really does make a big difference to the disabled ex-Servicemen and women in our care. At QAHH we specialise in caring for physically disabled ex-military personnel with acquired brain injuries, spinal injuries, neurological conditions and those who have undergone amputations, all in a home-from-home setting. We receive no government funding and each year must raise £1.3 million to keep providing the rehabilitation and care our veterans deserve.
The funds raised by our supporters could, for example, pay towards 12 one hour physiotherapy sessions, or fund our wheelchair technician to undertake seating assessments and make adjustments to residents' wheelchairs onsite for three days.
What communication channels do you use to promote Give as you Live?
We include it in our thank you letters to individuals, use social media to promote Give as you Live using the online toolkits and have included it as a feature in both our postal and digital newsletters to supporters.
We also feature Give as you Live on our website homepage.
What Give as you Live resources have you used to promote it to your supporters?
We regularly use the online tool kits provided to promote Give as you Live, particularly around seasonal events like Christmas, Valentine's Day and Easter to name a few. We utilise the weekly emails from the Give as you Live team, and ensure that we use the ideas provided such as the competitions and suggested social media posts.
What does £5 mean to the charity?
With £5 we can care for our veterans who have suffered physical or neurological injuries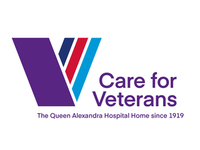 What the charity thinks...
Here at The Queen Alexandra Hospital Home, we are very grateful to Give as you Live for providing such a simple and effective fundraising tool. The content provided is well designed, interesting and easy to use and the hard work is done for you. All of us in the fundraising department have signed up ourselves and we love seeing the donations roll in!
Clare Smith
Charity representative
More charity success stories