Cancer Focus Northern Ireland case study
How Cancer Focus Northern Ireland are using Give as you Live to raise funds.

What does this mean to your charity?
We are delighted to have reached our £250 bronze milestone. Thank you to all of our supporters for helping us to receive these free donations. £250 will make a huge difference to the lives of children here in Northern Ireland.
Our Family Support Service helps families cope with the disruption to ordinary family life and minimises the long-term impact on children's emotional well-being when a mum, dad or close family member has cancer.
It costs £100 per child to attend our CLIMB (Children's Lives Include Moments of Bravery) ? a six week programme for primary school aged children to help them understand cancer through art, craft and play. It helps them talk about their fears and gives them the chance to meet other children in the same situation. It also gives parents and carers time-out to meet. £250 will go a long way in helping us to sustain this programme.
To hear how this service helped one local family please visit our website: http://cancerfocusni.org/ciaran-stewart/
What communication channels do you use to promote Give as you Live?
Facebook, Twitter, Website, Email
What Give as you Live resources have you used to promote it to your supporters?
Pretty much all of them to date - the resources are excellent!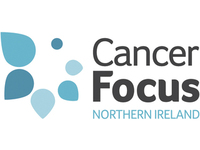 What the charity thinks...
Give as you Live are the most supportive fundraising tool we have used to date. The materials are excellent, it saves us loads of time because all of the content is there and ready to go! The support our Account Manager Danielle gives us is fantastic, nothing seems like too much bother.
Suzanne O'Loughlin
Charity representative
More charity success stories