Broadmead Baptist Church Northampton case study
How Broadmead Baptist Church Northampton are using Give as you Live to raise funds.

How do you promote Give as you Live to your supporters?
We use the emails, tweets and Facebook posts as well as the flyers and posters.
Do you think similar charities would benefit from using Give as you Live to fundraise?
Yes! We now have around 60 people raising extra money for us at no extra cost to them. It has also increased awareness of our fundraising appeal and is something that people of all ages can get involved in.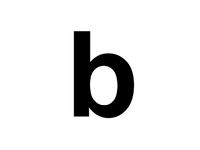 What the charity thinks...
Give as you Live is such an innovative way to raise money and has caught people's interest. We're currently raising funds to build a new church (pictured), so the money raised through Give as you Live will help us to pay for that project. Church members have been quite proud that they have bought something through Give as you Live and have come to the office to tell us especially.
Laura Butterworth
Broadmead Baptist Church
More charity success stories