Bristol Animal Rescue Centre case study
How Bristol Animal Rescue Centre are using Give as you Live to raise funds.
What communication channels do you use to promote Give as you Live?
Social Media (Facebook/Twitter), Newsletter (hard copy & enews), Website and posters on site
What Give as you Live resources have you used to promote it to your supporters?
Christmas campaigns, travel and general posts (enews inserts etc.)
What does £5 mean to the charity?
With £5 we can buy microchips for two needy animals, so that they will always be able to find their way home and never get lost again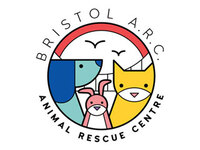 What the charity thinks...
As a small charity, with a small Fundraising Team, we find Give as You Live to be a very useful Fundraising Tool. All the resources we need to promote it are tailor made for us, which makes it super easy to get started. As our charity grows, so too does the income we receive from Give as You Live.
Katie Love
Charity representative
More charity success stories