Black And Blue Charity case study
How Black And Blue Charity are using Give as you Live to raise funds.

What marketing assets do you use to promote Give as you Live?
We use the tweet texts and Facebook and Twitter marketing materials. We promote Give as You Live through our website, Twitter and Facebook.
How have the funds raised through Give as you Live helped your charity?
We are a tiny charity run purely by volunteers in their spare time to raise funds and this amazing opportunity has raised almost half of our average annual income in just a couple of weeks. With this we can support at least five additional services for victims of domestic violence with toiletries, baby equipment and other direct practical help. Many women and children arrive with nothing but the clothes they stand up in, to be able to help them quickly and to support those vital refuges and safety services that are savings lives day in and day out is so important to us. Because of our partnerships we will be able to exact great value for money from the donations that you have raised for us and this money can buy more than a dozen high quality baby buggies or over 2,000 individual items of much needed toiletries and sanitary goods or 600 pairs of new knickers!
What does just £5 raised mean to your charity?
With £5 we can help a family at high risk from domestic violence escape to safety or give 4 people who have been sexually assaulted new underwear.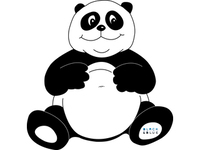 What the charity thinks...
We find the marketing materials really helpful to support us, firstly because we are so small and have such limited time to work on marketing and fundraising ourselves especially at key holiday times but also because it really helps us promote what we do through your site. It is also a great way to promote fundraising to people who do not want to give in other ways, are short of spare money (we often point out that it is free to users) and it costs us nothing.
Sarah Porter
Chair of Trustees
More charity success stories