Bat Conservation Trust case study
How Bat Conservation Trust are using Give as you Live to raise funds.

What marketing assets do you use to promote Give as you Live?
We use the marketing materials provided by Give as you Live in the marketing tookit. We promote on our Facebook and Twitter pages primarily but also in our newsletters and e-bulletins
How have the funds raised through Give as you Live helped your charity?
£250 means that we will be able to talk to at least 20 people about the importance of bats and help to dispel some of the more common misconceptions that people often have about bats. Bats are misunderstood and undervalued despite the fact that one in four mammal species is a bat and they play an important role in many environments around the world. Most bats and all 18 bat species in the UK eat nothing but insects which include pest species. Getting donations from give as you live enables us to show people the value of bats
What does just £5 raised mean to your charity?
With £5 we can provide vital advice and support through our bat helpline to people who have found injured, orphaned or distressed bats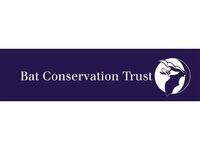 What the charity thinks...
Give as you Live is a great way for our supporters to be able to contribute towards the work we do as a charity while going about their normal shopping on line. Every donation, whether large or small, makes a difference.
Joe Nunez-Mino
Charity Representative
More charity success stories