Action For Pulmonary Fibrosis case study
How Action For Pulmonary Fibrosis are using Give as you Live to raise funds.

What marketing assets do you use to promote Give as you Live?
We promote GAYL on our charity Facebook page which reaches thousands of engaged and lovely supporters each day, as well as on Twitter and our website. We also sent out a couple of MailChimp newsletters to spread the word about this fantastic way to give. We use the weekly marketing materials in our toolkit but the seasonal campaign materials are particular useful for us! We used a lot of the Christmas images this year, as well as the HTML emails which we could tailor to suit us.
How have the funds raised through Give as you Live helped your charity?
As a small charity we rely on the generosity of our wonderful supporters to ensure that we can continue to fight for all those affected by the devastating lung disease pulmonary fibrosis. It means so much that people have taken the time to sign up to Give as you Live to support APF whilst they shop and it is because of them that we can make a difference. With the funds that are raised we are able to set up new support groups for patients and families, educate healthcare professionals about pulmonary fibrosis leading to earlier diagnosis and better outcomes, campaign at national and international level for better care, and fund research into causes and treatments.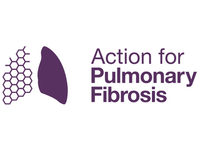 What the charity thinks...
Give as you Live is an innovative way to engage supporters to donate to our charity. At no cost to them, the incentive is really high to sign up, and the percentage of funds that can be raised via transactions is excellent. Give as you Live provide fantastic tools to help you market the service, from HTML emails to seasonal images and pre-written tweets and Facebook posts.
Alex Croft
Fundraising & Marketing Co-ordinator
More charity success stories