African Pastors Fellowship case study
How African Pastors Fellowship are using Give as you Live to raise funds.

What does this mean to your charity?
£500 enables APF to deliver a leadership development training course for 100 people in Kenya. It also enables us to resource 400 women in Uganda to attend an empowerment conference. Provides more than 100 local language books for adult literacy courses. Distribute 25 portable solar lamps and phone chargers to rural communities, disburse grants for church pastors to purchase bicycles to enable movement. We can also research sustainable energy solutions and income generation schemes along with sponsoring a key community leader to study for a higher degree for one year.
How do you promote Give as you Live to your supporters?
We use Facebook, Twitter and our website.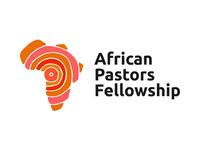 What the charity thinks...
Give as you Live is an easy to use and cost-efficient way for our supporters to contribute to our work ... we are delighted to have reached the £500 silver milestone and look forward to utilising more of the Give as you Live resources in future
David Stedman
Charity representative
More charity success stories