Action for M.E. case study
How Action for M.E. are using Give as you Live to raise funds.

What communication channels do you use to promote Give as you Live?
Give as you Live is promoted to all new members joining our organisation, through the fundraising sections of our Online M.E. Centre and through our social media profiles on Twitter and Facebook. So far we make most use of links and suggested text to promote Give as You Live in fundraising posts and web pages.
What does this mean to your charity?
Working for people with a condition that still lacks both awareness and understanding, milestones like these help show that a real movement does exist that supports our work and believes in the need for change.
The funds received through Give as you Live support our vital work, empowering people affected by M.E. with essential information, support and advice; and raising awareness of the impact of M.E. among policy-makers, parliamentarians, the press and the public.
Aside from a small grant in Scotland we receive no government funding, and would not be able to achieve what we do without the generosity of our supporters, members and donors.
What does £5 mean to the charity?
With £5 we can provide an information pack for somebody newly diagnosed with M.E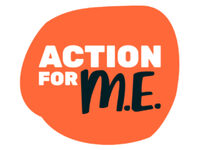 What the charity thinks...
M.E. is a condition characterised by post-exertional malaise (the inability to recover after expending even small amounts of energy), meaning that many of our supporters are unable to take part in many of our high profile fundraising events such as marathons. Give as you Live is a brilliant low-energy way for people with M.E., a quarter of whom are house or bedbound, to raise money for Action for M.E. while they shop online.
Jess Burden
Charity representative
More charity success stories