Active8 case study
How Active8 are using Give as you Live to raise funds.

Children and Young People sector
Who are your charity and what you do? What impact has been made with the funds raised?
Active8 is a small Cornish charity, formed in 1990. We aim to empower and motivate young people who have a physical disability to develop skills, confidence, support structures, mental wellbeing, and aspirations. We do this through fun and sociable day activities and overnight residentials, a peer mentoring program, advocacy work, family interventions and have begun offering one-to-one support sessions.
We support two age groups, Acceler8 (ages 14-18) and Illumin8 (ages 18-30). They often experience being the only physically disabled person in their community. They can become socially isolated and rarely meet with young people in similar circumstances. We work with our members to challenge the status quo and to be a catalyst for improvement in their own and communities' quality of life through various advocacy work. This work includes attending rallies and conferences around disability awareness; promoting disability awareness; supporting other organisations to become more disability aware and conduct access audits for a range of venues and organisations.
How does your charity use Give as you Live? How do you share Give as you Live with your supporters?
Around once a month we promote Give as you Live across all our Social Media channels. We encourage our supporters to think of us when online shopping.
What has been your greatest success using Give as you Live?
Recently, Active8 received a £2000 donation! A great contribution for our small Charity.
Any top tips you would recommend to other charities?
Regular posts to remind people to use the online platform.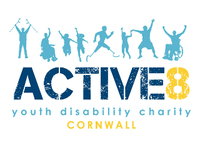 What the charity thinks...
All donations raised using Give as You Live online, helps us to part fund our manager and fundraiser roles. These roles are often 'behind the scenes' but are a vital part to the running of the charity. Every little bit of support is a great help to small charities like us.
Stacey Towner
Fundraiser
More charity success stories